Riding the Wave of Equality
From the March 2023 Commercial Integrator article: Riding the Wave of Equality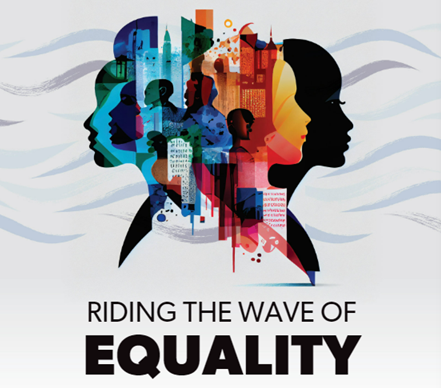 Women empowerment can be defined in many ways for the list is endless. However, there is nothing more inspiring and empowering than seeing women support other women. And that is precisely what Women in AV/IT (WAVIT) is trying to do. The organization, created for and by women, aims to build a platform that supports and encourages women in the AV and IT industries through education, representation and inclusion. In short, WAVIT is looking to create ripples that gradually swell into waves, forging new paths for women in the industry.
But how exactly will WAVIT create these ripples? To answer these, Commercial Integrator sits down with Shure's Althea Ricketts, BAM! Marketing & PR Agency's Brandy Alvarado-Miranda and rAVe Agency's Megan Dutta. All three luminaries expand on the organization's efforts while highlighting the importance of supporting women not just in the AV industry, but across the world.
Creating Ripples
According to Alvarado-Miranda, CEO of BAM! and former AVIXA Women's Council chair, the pandemic turned the tide as women began leaving their workplaces in droves. "It was frightening that we were losing women at a rapid rate because of layoffs and lack of support when working from home," she reveals, "Our numbers were continuing to slide backwards instead of moving ahead." Realizing that it would be too monumental a task for any one organization to take on, Alvarado-Miranda looked for other ways to support all underrepresented communities. "We started looking at creating a more focused, dedicated group that could help organizations such as AVIXA Women's Council and others working toward the same mission," she expands.
Touching on the importance of the organization, Dutta, director of emerging markets at the rAVe Agency, asserts that she wishes to leave the world a better place than when she found it. "I want to be involved in initiatives that help create equity and equality in the workplace," she proclaims. Dutta believes that WAVIT can drive this change in the AV and IT industries. She observes, "As a member of the media, I have the privilege of passing the mic and helping spotlight women who may have not previously had a voice in this industry." Dutta, as part of WAVIT, aims to work closely with the membership team to identify women who would like to...
Read more from Riding the Wave of Equality
Share this post: